A group of people with different skills working together towards a common goal.

At ProTech Computing our "Tech Team" has a common goal in solving your computer problems, quickly and affordably. Each member of our team offers a unique approach to solving your computer needs. When you are in need of computer help, call "the Tech Team" 682-TECH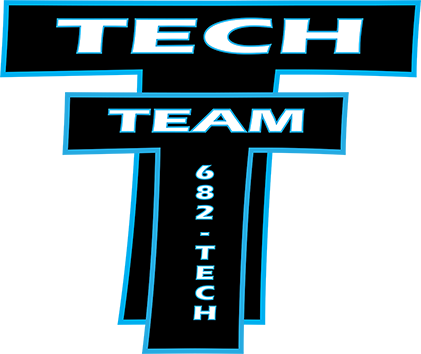 ProTech Computing Services opened in October of 2002 and has been a leader in PC sales, software, accessories and computer repair in NE Wyoming ever since. In 2007 ProTech Computing incorporated under TRI J INC and added electronics recycling to our list of services. Today ProTech Computing offers a variety of commercial grade computers and laptops from manufacturers like Nexlink, Lenovo and Panasonic. ProTech offers computer services for all makes and brands. From new PC setups, parts replacements, cleanups and data recovery to end-of-life electronics disposal, ProTech Computing is a "cradle to the grave" service company. The faces and locations have changed a few times over the years but the mission hasn't changed; to provide quality computers and services small business and home users. We have remained successful by following basic guidelines of being fair and honest, providing quality of product, service and character.

"You can buy I.T. products just about anywhere, and someone will always have it cheaper. I think our industry has done a terrible job of educating the general consumer. The push to make things cheaper and cheaper to sell more, more and more has led to a large number of uniformed consumers. I don't believe that many users understand the differences in quality of product, choices of product, or how and why to maintain them. I think we are more about helping people. We do that by fixing computers and helping them make sound IT decisions. We take stress out of the workday… We keep business moving… We keep families and friends in contact with each other… We backup pictures of loved ones… We recover lost files.
We've almost become a necessary evil. People use computers for everything, and these need to be maintained. In the process, we develop relationships and build friendships. I know a vast majority of our customers by first name. We've been successful by being honest, being fair, and talking with our clients as people not just as customers. When we're wrong… we fix it! Add all that to quality service and product at a fair price… I think
we'll treat ya better
."
~ Jeremy J. Jimison, President
---
We gladly accept any of the following forms of payment:
---
203 Carey Ave
Gillette, WY 82716
Please use the form below to send us an email:
---